Is infidelity sufficient to deprive a mother of custody over her child? The law categorically provides that no child under seven years of age shall be separated from the mother, unless the court finds compelling reasons to order otherwise (Article 213, Family Code). In other words, the law presumes that the mother is the best custodian,which finds its reason in the basic need of a child for his mother's loving care. Moreover, insofar as illegitimate children are concerned, they are under the parental authority of their mother (Article 176, Family Code).
What are the "compelling reasons" that are deemed sufficient to deprive a mother of custody over her child below seven years of age?
These instances of unsuitability include neglect, abandonment, unemployment and immorality, habitual drunkenness, drug addiction, maltreatment of the child, insanity, and affliction with a communicable illness.
How about infidelity of the mother? Infidelity, by itself, is not sufficient to deprive a mother of her child under seven years of age. In the words of the Supreme Court in a 2005 case:
xxx sexual preference or moral laxity alone does not prove parental neglect or incompetence. Not even the fact that a mother is a prostitute or has been unfaithful to her husband would render her unfit to have custody of her minor child. To deprive the wife of custody, the husband must clearly establish that her moral lapses have had an adverse effect on the welfare of the child or have distracted the offending spouse from exercising proper parental care.
What if the child is older than seven years? If older than seven years of age, a child is allowed to state his preference, but the court is not bound by that choice. The court may exercise its discretion by disregarding the child's preference should the parent chosen be found to be unfit, in which instance, custody may be given to the other parent, or even to a third person.
[See also Child Custody of the Father and Mother, Visitation Rights in the Philippines]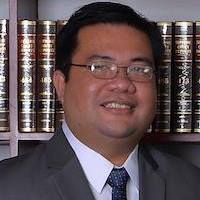 Latest posts by Atty.Fred
(see all)