Can management, pursuant to a stipulation in a Collective Bargaining Agreement (CBA), retire an employee who has not yet reached the minimum compulsory retirement age under the Labor Code?
Yes.
Retirement, as a specie of termination of employment, is different from dismissal for just or authorized causes under Articles 282 and 283 of the Labor Code. Retirement, governed by Article 287 of the Labor Code, is the result of a bilateral act of the parties, a voluntary agreement between the employer and the employee whereby the latter after reaching a certain age agrees and/or consents to sever his employment with the former.
By their acceptance of the CBA, the union and its members are obliged to abide by the commitments and limitations they had agreed to cede to management. Yet, retirement provisions agreed upon in the CBA are not absolutely beyond the ambit of judicial review and nullification. A CBA, as a labor contract, is not merely contractual in nature but impressed with public interest. If the retirement provisions in the CBA run contrary to law, public morals, or public policy, such provisions may very well be voided (for instance, a provision which allows the management to unilaterally "retire" employees after one month of service, or entitles the retiring employee to benefits less than what is guaranteed under the Labor Code.
On the other hand, a CBA may validly accord management the prerogative to optionally retire an employee under the terms and conditions mutually agreed upon by management and the bargaining union, even if such agreement allows for retirement at an age lower than the optional retirement age or the compulsory retirement age.
In the recent case of Cainta Catholic School vs. Cainta Catholic School Employees Union (G.R. No. 151021, 4 May 2006), the CBA between the school and the union provides that the school has the option to retire an employee upon reaching the age limit of 60 or after having rendered at least 20 years of service. In other words, the CBA provision validly allows the employee to be retired even before reaching the age of 60, provided that he/she had rendered 20 years of service. Twenty years is a more than ideal length of service an employee can render to one employer.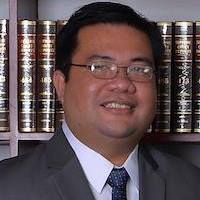 Latest posts by Atty.Fred
(see all)