[The General Information Sheet (GIS) is one of the documents required to be submitted to the SEC on a yearly basis. As prescribed in SEC Circular No. 5 (2006), starting 1 April 2006, only filings that conform to the format of the official GIS form shall be accepted by SEC. Any deviation shall be considered as non-compliant with existing rules and regulation and, hence, will not be accepted. Update: See GIS under the Revised Corporation Code.]
---
SEC Circular No. 5
Series of 2006
TO : ALL DOMESTIC STOCK CORPORATIONS
SUBJECT : SUBMISSION OF GENERAL INFORMATION SHEET
The records of the Commission show that some stock corporations submit General Information Sheets (GIS) that are different from GIS_STOCK (v.2005) form, a copy of which is attached.
The official GIS form is available for downloading at the SEC website (sec.gov.ph) or from any of the Commission's offices.
Starting April 1, 2006, only filings that conform to the format of the official GIS form shall be accepted by the Commission. Filings that deviate from this form shall be considered as non-compliant with existing rules and regulation.
Mandaluyong City, Philippines.
March 23, 2006.
(Original Signed)
FE B. BARIN
Chairperson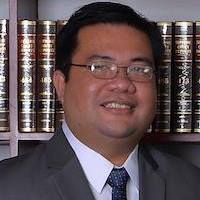 Latest posts by Atty.Fred
(see all)