The death of either spouse dissolves the marital bond (same effect with annulment or declaration of nullity). This simply means that, subject to compliance with certain requirements, the husband or the wife is free to marry again. There is no legal obstacle for remarriage (and we've heard of a plot or two involving a spouse who wants to kill the other spouse so he/she can marry another person). Men may remarry right away. Women, on the other hand, must wait for 301 days or, if pregnant at the time of the husband's death, must wait until childbirth, before they can remarry.
This prohibition against women is, or WAS, contained in Artile 351 of the Revised Penal Code of the Philippines (Act No. 3815), which reads:
"Art. 351. Premature marriages. Any widow who shall marry within three hundred and one days from the date of the death of her husband, or before having delivered if she shall have been pregnant at the time of his death, shall be punished by arresto mayor1 and a fine not exceeding 500 pesos.
The same penalties shall be imposed upon any woman whose marriage shall have been annulled or dissolved, if she shall marry before her delivery or before the expiration of the period of three hundred and one day after the legal separation."
On 13 March 2015, President Benigno Aquino III signed into law Republic Act No. 10655, which repealed Article 351 of the RPC. In other words, the act of "premature marriage" has been decriminalized. R.A. 10655 reads: "Without prejudice to the provisions of the Family Code on paternity and filiation, Article 351 of Act No. 3815, otherwise known as the Revised Penal Code, punishing the crime of premature marriage committed by a woman, is hereby repealed." (Sec. 1)
The author of RA 10655 explained that the law on premature marriages under Article 351 of the RPC "is discriminatory for it curtails the right of a woman to marry under the stated circumstances when no such penalty is imposed on the man who does the same. Similarly, the effect of the provision is an enforced mourning period on the part of the woman although none is imposed on the man." R.A. 10655 takes effect after fifteen (15) days from its complete publication in at least two (2) newspapers of general circulation.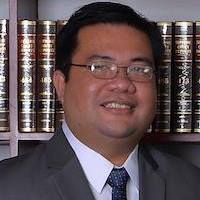 Latest posts by Atty.Fred
(see all)