Within five (5) years from the date the decision granting the petition for legal separation has become final, the innocent spouse may file a petition under oath the same proceeding for legal separation to revoke the donations in favor of the offending spouse. [See Procedure / Steps in Legal Separation Cases]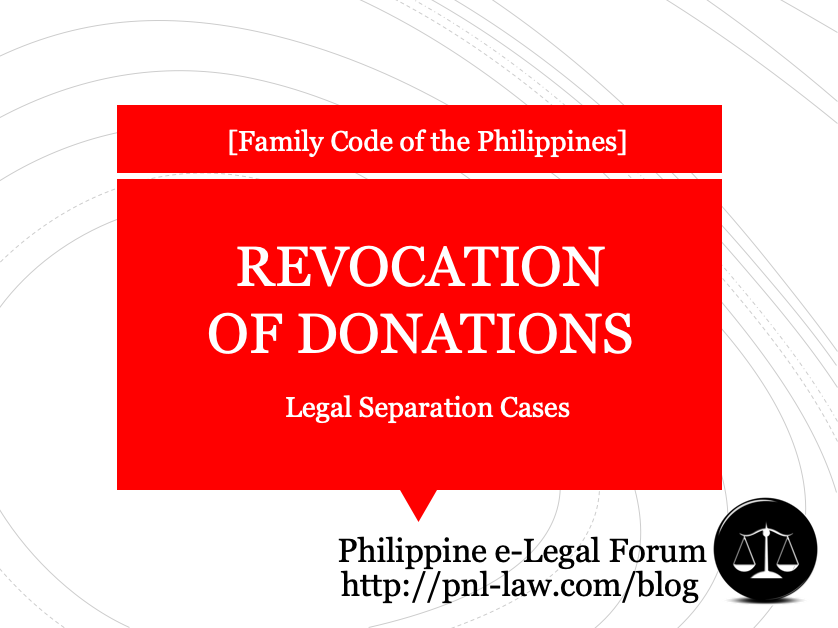 The revocation of the donations shall be recorded in the Register of Deeds of Deeds in the places where the properties are located.
Alienations, liens, and encumbrances registered in good faith. before the recording of the petition for revocation in the registries of property shall be respected.
After the issuance of the Decree of Legal Separation, the innocent spouse may revoke the designation of the offending spouse as a beneficiary in any insurance policy even if such designation be stipulated as irrevocable. The revocation or change shall take effect upon written notification thereof to the insurer.