The Family Code explicitly provides that no legal separation may be decreed unless the court has taken steps toward the reconciliation of the spouses and is fully satisfied, despite such efforts, that reconciliation is highly improbable (Article 59). Reconciliation, therefore, is highly encouraged. The spouses may reconcile even when the petition for legal separation is pending or when a favorable judgment has been issued (see Procedure / Steps in Legal Separation Cases). In case of reconciliation, the spouses must file a joint manifestation, duly signed and under oath, in the same proceeding for legal separation.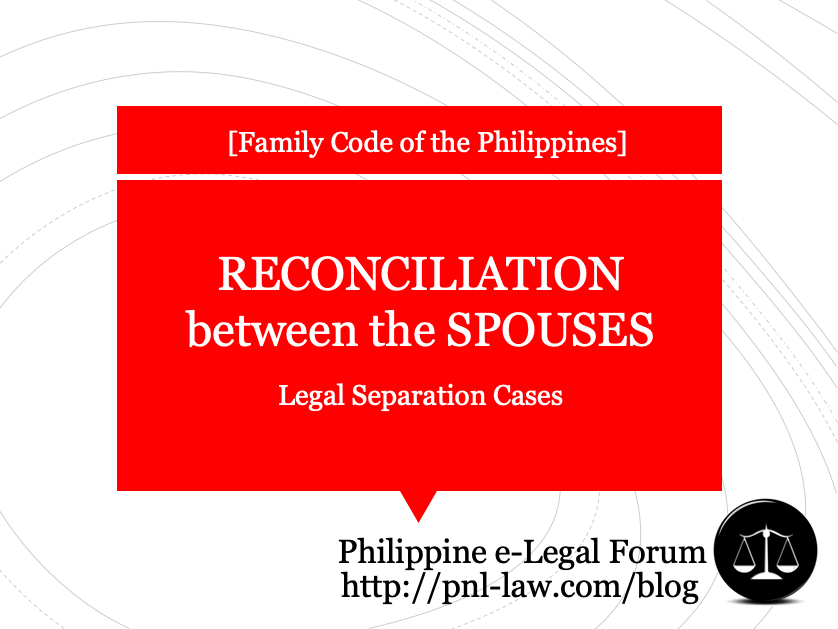 A. During the pendency of the case
If the reconciliation occurred while the proceeding for legal separation is pending, the court shall immediately issue an order terminating the proceeding.
B. After issuance of court decision
If the reconciliation occurred after the rendition of the judgment granting the petition for legal separation but before the issuance of the Decree, the spouses shall express in their manifestation whether or not they agree to revive the former regime of their property relations or choose a new regime.
The court shall immediately issue a Decree of Reconciliation declaring that the legal separation proceeding is set aside and specifying the regime of property relations under which the spouses shall be covered.
C. After issuance of Decree of Legal Separation
If the spouses reconciled after the issuance of the Decree of Legal Separation, the court, upon proper motion, shall issue a decree of reconciliation declaring therein that the Decree is set aside but the separation of property and any forfeiture of the share of the guilty spouse already effected subsists, unless the spouses have agreed to revive their former regime of property relations or adopt a new regime.
In all these instances, if the reconciled spouses choose to adopt a regime of property relations different from that which they had prior to the filing of the petition for legal separation, the spouses shall comply with the procedure for revival or property regime or adoption of a different property regime. [See Revival of Property Regime (or Adoption of Another) in Legal Separation]
The decree of reconciliation shall be recorded in the Civil Registries where the marriage and the Decree had been registered.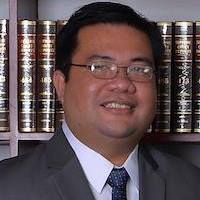 Latest posts by Atty.Fred
(see all)