From day one of the quarantine, we have always maintained that it is way much better to reduce the quarantine-related rules in black and white to avoid confusion. The general guidelines are set forth in the Inter-Agency Task Force for Emerging Infectious Diseases (IATF) revised Omnibus Guidelines on the Implementation of Community Quarantine in the Philippines. There are, however, a lot of gray areas that caused, and will continue to cause, confusion. 
[See also When Travel Pass is Not Required]
To be clear, there is no confusion with respect to the following individuals who are exempt from the requirement of a travel pass (also called Authorized Persons Outside Residence or "APOR"):
(1) Employees handling cargo. [See Rules on Interzonal and Intrazonal Travel: ECQ, MECQ, GCQ, MGCQ, No-Quarantine]
(2) Employees going to work in, and going home from, permitted establishments. [See No Travel Pass is Required for Workers in ECQ/MECQ Areas: Company I.D. is Enough]
(3) Health and emergency frontline services personnel.
(4) Government officials and government frontline personnel.
(5) Duly-authorized humanitarian assistance actors or "HAAs".
(6) Persons traveling for medical or humanitarian reasons.
(7) Persons going to the airport for travel abroad. These are: (i) OFWs; (ii) students enrolled abroad and participants accepted in exchange visitor programs; (iii) permanent residents of foreign jurisdictions; (iv) stranded foreign nationals; and (v) those leaving for medical and other humanitarian reasons. This provision shall not be interpreted to allow outbound travel by Filipinos to countries where travel restrictions are in place. Departing passengers may be accompanied by not more than 1 person when traveling to any international port, who shall be allowed to return to his/her point of origin.
(8) Returning or repatriated OFWs, and Overseas Filipinos (OFs) returning to their places of residence.
(9) Persons transported through the efforts of the national government upon conduct of the necessary quarantine protocols and with the concurrence of the receiving LGUs.
The ideal situation is to lump all areas under the same community quarantine classification into a single unit. In other words, if two contiguous provinces are under GCQ, unhampered travel should be allowed within and across the two provinces. This is not clear in the revised Omnibus Guidelines and, in all likelihood, is left to the sound discretion of each local government unit (LGU). The existing reality on the ground is that the delineation of "areas" is not based on community quarantine classification, but on LGU boundaries.
In today's press conference, the Press Secretary discussed the rules on the movement of people during General Community Quarantine (GCQ). One of the rules discussed is the requirement of a travel authority or travel pass in movements between two provinces. It is not as simple as that. The province is not the only LGU. Cities, municipalities and barangays are also LGUs. Based on what is happening on the ground, each LGU – province, city, municipality or barangay – may enforce different set of rules. We reproduced the GCQ guidelines of at least two LGUs in this forum, Quezon City and Cebu City, to illustrate the realities on the ground.
For instance, Cebu is a province, yet a travel pass is required to travel across cities within the same province. The Cebu City Mayor issued Executive Order No. 79, providing that other than exempted persons, "all persons coming from other LGUs may enter or pass through the City of Cebu for work-related activities ONLY." Passing through Cebu City is generally not allowed even for basic necessities such as purchase of food. "Entry for purposes of purchase of basic necessities that are also found within the LGU of origin shall not be allowed." The travel pass issued by the nearby cities of Mandaue and Lapu-Lapu are respected, but only because there is a Reciprocity Agreement executed by the three cities.
The travel pass is secured from the LGU. The procedure to secure a travel pass in Makati City is reproduced in this forum to illustrate the requirements. Travel pass in Makati City is secured from the city hall. On the other hand, in Quezon City, it appears that the travel pass will be secured from the PNP. For GCQ in Quezon City, the Office of the Mayor issued Memorandum dated 29 May 2020, providing that "[b]ased on public announcements to date from the Philippine National Police (PNP), a person that wishes to enter or exit Quezon City for a non-leisure purpose that is not related to work (e.g., locally stranded individual trying to return home) should obtain a health clearance and apply for a PNP travel authority at the nearest police station in the place of origin."
The ideal situation is to have a single set of rules, applicable in ALL LGUs, to govern the requirement of a travel pass. This falls within the authority of the Department of Interior and Local Government (DILG) and the IATF. Until the uniform rules are in place, however, the recourse is to inquire from each LGU as to the requirements needed, if any, for a travel pass.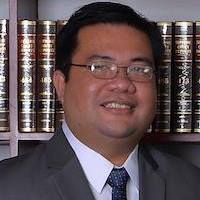 Latest posts by Atty.Fred
(see all)