With the Christmas season (together with the requisite countdowns, shopping lists and family reunions) fast approaching, one thing is slowly creeping into the consciousness of the great host of salaried employees in the country – the Christmas Bonus. Indeed, many a gift is being thought of and many a budget is being drawn-up in anticipation of this gratuity, a reward if you will, for another year's worth of blood, sweat and tears. But what exactly comprises this year-end gratuity? Who are entitled to receive a Christmas bonus? Can one correctly call the 13th-month pay a Christmas bonus?
The term bonus is defined as:

. . . an amount granted and paid to an employee for his industry and loyalty which contributed to the success of the employer's business and made possible the realization of profits. It is an act of generosity granted by an enlightened employer to spur the employee to greater efforts for the success of the business and realization of bigger profits. The granting of a bonus is a management prerogative, something given in addition to what is ordinarily received by or strictly due the recipient. Thus, a bonus is not a demandable and enforceable obligation, except when it is made part of the wage, salary or compensation of the employee.
Generally speaking, therefore, a bonus is a gift or reward given voluntarily by an employer outside of an employee's regular compensation for his or her industry and/or contribution to making the employer's enterprise successful or profitable.
This is to be distinguished from the 13th-month pay which is required by law (Presidential Decree No. 851, as amended, and its Implementing Rules). All rank and file employees, regardless of status, who have worked for at least one (1) month are entitled to receive 13th month pay. Prior to 1986, only those who receive a monthly salary of at least PhP1,000 are entitled to receive 13th month pay, but this cap was removed under Memorandum Order No. 28 issued by former President Corazon Aquino.
The 13th month pay is essentially a form of monetary assistance equivalent to the monthly basic compensation received by an employee, computed pro-rata according to the number of months within a year that an employee has rendered service to an employer, (basic monthly pay/12 x number of months actually worked).
Again, in general terms, we may distinguish the term christmas bonus from 13th month pay thus:
13th month pay is mandatory and shall be received by all employees who have worked at least one month within a calendar year; a bonus, being an act of liberality or a gift from the employer cannot be demanded unless certain conditions apply.
The law provides for what shall comprise the 13th month pay; a bonus depends fully on the generosity (or the absence of such) of the employer.
An employer may provide conditions as to who shall be entitled to various classes of bonuses; not so with the 13th month pay.
The 13th month pay shall be paid on or before December 24; the release of Christmas bonuses and/or other forms of bonuses may be released at any time upon the discretion of the employer/management.
There are however instances when a bonus, even though clearly an act of generosity on the part of the employer, may become demandable. In instances where the granting of a bonus have already become a long-standing practice or policy, the employer can no longer withdraw and to do so is tantamount to a diminution of benefits. This is prohibited under the Labor Code.
So, before you splurge on Christmas shopping in anticipation of the Christmas bonus, think again.
[Sources: Supreme Court (Producers Bank of the Philippines vs. NLRC, G.R. No. 100701, 28 March 2001), Department of Labor and Employment (DOLE)]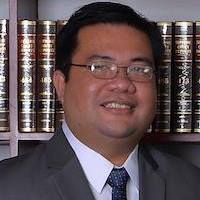 Latest posts by Atty.Fred
(see all)