A flexible work arrangement is an alternative arrangement or schedule other than the traditional or standard workhours, workdays and workweek. These alternatives are remedial measures in view of the Coronavirus Disease 2019 (Covid-19) outbreak in the Philippines and throughout the world.
These work arrangements are better alternatives than outright termination of the services of the employees or total closure of establishments. The following are examples of flexible work arrangements which may be considered by businesses or establishments:
1. Reduction of Workhours and/or Workdays — normal workhours or workdays per week are reduced.
2. Rotation of Workers — employees are rotated or alternately provided work within the week.
3. Forced Leave — employees are required to go on leave for several days or weeks utilizing their leave credits, if there are any.
The list is not exclusive. Employers and employees are encouraged to explore other alternative work arrangements in order to cushion and mitigate the effect of the loss of income of the employees.
[See also Employment Preservation and Alternative Work Arrangements; Telecommuting and Work: Primer on the Telecommuting Act (Republic Act No. 11165)]
The primary responsibility for the administration of the flexible work arrangements falls on the employer and employees. In case of differences in interpretation, the following guidelines shall be observed:
The differences shall be treated as grievances under the applicable mechanism of the company.
If there is no grievance mechanism or if this mechanism is inadequate, the grievance shall be referred to the Regional Office which has jurisdiction over the workplace for appropriate conciliation.
To facilitate the resolution of grievances, employers are required to keep and maintain, as part of their records, the documentary requirements proving that the flexible work arrangement was adopted.
Temporary in Nature. The implementation of any of the flexible work arrangements is temporary in nature, subject to the prevailing conditions of the company.
DOLE Advisory. These guidelines are contained in Labor Advisory No. 09 (series of 2020) dated 4 March 2020 ["Guidelines on the Implementation of Flexible Work Arrangements as Remedial Measure Due to the Ongoing Outbreak of Coronavirus Disease 2019 (COVID-19)"].
Requirements. There are requirements under the guidelines. FIRST, the flexible work arrangements may be implemented AFTER consultation with the employees. SECOND, the employer shall prepare and maintain the documentary requirements proving that the flexible work arrangement was adopted. THIRD, establishments implementing the flexible work arrangement must post a copy of Labor Advisory No. 9 in a conspicuous location in the workplace. FOURTH, the employer shall notify the DOLE, using the prescribed form (Establishment Report On Covid-19), through the Regional / Provincial / Field Office which has jurisdiction over the workplace.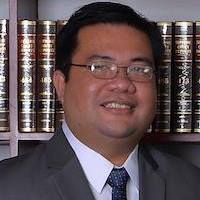 Latest posts by Atty.Fred
(see all)