Here's something interesting.
Legal blogs, referred to as "blawgs" by some, are being cited in court decisions in the U.S. As reflected in a collection of court cases that cite legal blogs, there are 32 citations of legal blogs from 27 different cases, with 8 legal blogs being cited (as of 6 August 2006). 3L Epiphany notes that:
As already mentioned, legal blogging allows for post-citation commentary about the very case that cited the blog. Furthermore, a blog can enable interested readers to discuss the opinion in the comments. At the time of this (3L Epiphany) blog post, the post at the Volokh Conspiracy discussing Harper has 45 comments. The original post, the one cited by the Harper dissent (from the denial of rehearing en banc), now has 258 comments. A court citation to a legal blog thus allows readers of the blog to discuss the decision both on the original (cited) post and in subsequent posts about the case.
In my opinion, however, the citation of a legal blog or "blawg" in Philippine court cases, while not impossible, is not going to happen in the immediate future.
Legal citations are anchored on laws, jurisprudence and book authors like Tolentino (Civil Code), as well as Justices Moran, Feria, Paras, Regalado and Herrera.
Factual matters, on the other hand, are generally limited to evidence presented in court. Of course, there are matters of "common knowledge" that a court may take judicial notice of, but the court's discretion is subject to certain limitations. In the administrative case of State Prosecutors vs. Muro (A.M. No. RTJ-92-876, 19 September 1994, 236 SCRA 505), the Supreme Court dismissed a Judge from the service on the ground, among others, of relying on a newspaper account in dismissing 11 cases against the accused.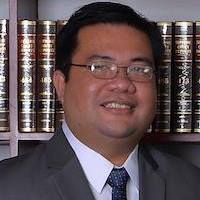 Latest posts by Atty.Fred
(see all)