The Student Fare Discount Act (Republic Act No. 11314), signed into law by President Rodrigo R. Duterte on 17 April 2019, provides for MANDATORY fare discount in favor of students. Here's a summary of the Student Fare Discount Act.
Who are entitled to the privilege?
The fare discount is available to any student, defined as a Filipino citizen who is currently enrolled in any elementary, secondary, technical and vocational, or higher education institution.
The is available during the entire period while the student is enrolled, including weekends and holidays.
The discount is NOT available to the following: post-graduate students (medicine, law, masters, and doctorate degrees), and those enrolled in seminars and short-term classes like dancing and driving schools.
How much is the discount?
Students are entitled to a fare discount of twenty percent (20%) in public utility vehicles or vessels. The discount, however, cannot be availed of simultaneously with promotional fares. 
Students who are traveling abroad for education, training or competition are exempt from paying travel tax when students travel abroad by plane or passenger ship. Proof of the purpose of the travel must be shown.
What public utilities are covered?
The new law covers all forms of transportation:
By  land (e.g., tricycle, jeep, bus, UV Express vans, taxi and TNVS) and rail (MRT, LRT and PNR).
By air (airlines).
By water (passenger ships, RoRo, and other marine vessels)
The law does NOT cover school service, shuttle service, tourist service and similar services.
What are the requirements to avail of the student discount?
To be entitled to the 20-percent discount, a student must present any of the following:
School Identification Card (ID); or 
Current validated enrolment form, supported by a government-issued ID.
What is the remedy in case of refusal to give a discount?
In case a public utility refuses to give a student discount, the student may file a complaint in the following agencies:
For land transportation, with the Land Transportation Franchising and Regulatory Board (LTFRB).
For tricycles, the complaint must be filed with the Office of the Local Chief Executive (mayor).
For sea transportation, with the Maritime Industry Authority (MARINA).
For air travel, with the Civil Aeronautics Board (CAB).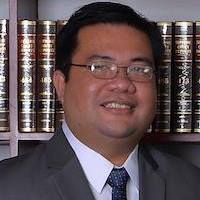 Latest posts by Atty.Fred
(see all)