The One Person Corporation or OPC must comply with a number of reportorial requirements. If the OPC fails to submit the reportorial requirements 3 times (whether consecutively or intermittently) within a period of 5 years, it may be declared under delinquent status.
[See also: One Person Corporations under the Revised Corporation Code]
The reportorial requirements are:
(a) Annual financial statements audited by an independent certified public accountant (CPA), to be filed within 120 days from the end of the OPC's fiscal year as in indicated in its Articles of Incoporation. However, if the total assets or total liabilities of the corporation are less than P600,000, the financial statements shall be certified under oath by the corporation's treasurer and president.
(b) A report containing explanations or comments by the president on every qualification, reservation, or adverse remark or disclaimer made by the auditor in the latter's report.
(c) A disclosure of all self-dealings and related party transactions entered into between the One Person Corporation and the single stockholder; and
(d) Other reports as the SEC may require.
The creation of a One Person Corporation or OPC is provided in Title XIII (Special Corporations) of Republic Act No. 11232, also known as the Revised Corporation Code. The Guidelines are provided in SEC Memorandum Circular No. 7, series of 2019.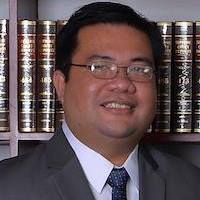 Latest posts by Atty.Fred
(see all)