A One Person Corporation is defined as a corporation with a single stockholder, who must be a natural person, trust, or an estate. These are the only persons allowed to create or become the sole incorporator of a One Person Corporation.
A natural person must be of legal age. A foreign natural person is allowed to put up an OPC, subject to the applicable capital requirement and constitutional/statutory restrictions on foreign participation in certain investment areas or activities.
The trust does not refer to a trust entity, but the subject being managed by the trustee.
If the single stockholder is a trustee, administrator, executor, guardian, conservator, custodian, or other persons exercising fiduciary duties, proof of authority to act on behalf of the trust or estate must be submitted at the time of incorporation.
[See also: One Person Corporations under the Revised Corporation Code]
The following are NOT allowed to form OPCs:
a natural person who is licensed to exercise a profession may not organize as a One Person Corporation for the purpose of exercising such profession except as otherwise provided under special laws
public and publicly-listed companies
non-chartered government-owned and -controlled corporations
The creation of a One Person Corporation or OPC is provided in Title XIII (Special Corporations) of Republic Act No. 11232, also known as the Revised Corporation Code. The Guidelines are provided in SEC Memorandum Circular No. 7, series of 2019. See also: How to Register a One Person Corporation: Requirements and Application Process.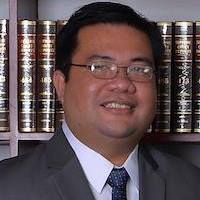 Latest posts by Atty.Fred
(see all)