The state of New York recently passed a law that legalizes same-sex marriages. That means gay and lesbian couples could marry, with legal protection ordinarily granted to male-female couples. NY is the latest US state that allows same-sex marriage.
Also recently, we've seen Filipino gay and lesbian couples getting married in the Philippines, re-sparking the debate on same-sex marriage. These individuals may have undergone such a ceremony to express their love and commitment to one another. They may have done it to rekindle the debate. They may have other reasons, but it could NOT include seeking legal protection and benefits that flow from marriage.
Philippine laws do not recognize and protect same-sex marriage. It doesn't matter which religion you belong. Unlike certain matters — divorce, for instance, which is allowed for the Muslim community — the legal non-recognition of same-sex marriage applies to all groups and religions.
"Marriage is a special contract of permanent union between a man and a woman entered into in accordance with law for the establishment of conjugal and family life." This is part of the definition provided in Section 1 of the Family Code. The Supreme Court stated in a 2007 case that one of the most sacred social institutions is a special contract of permanent union between a man and a woman, referring to the institution of marriage. One of its essential requisites of marriage is the legal capacity of the contracting parties who must be a male and a female. The SC also noted that allowing a change of name by reason of a sex reassignment surgery (sex change) "will allow the union of a man with another man who has undergone sex reassignment (a male-to-female post-operative transsexual)".
There are a number of privileges that apply only to marriage. The couples in a same-sex marriage are not considered compulsory heirs to each other, which means one cannot inherit from the other, except when there is a last will and testament that designates each other as an heir. If one or both of the partners have children when they were "single", the other partner cannot have parental authority over such children.
On the other hand, it is not correct to say that there is no existing law which governs the property relations between the same-sex couples. They could enter into a contract, which has the force and effect of law between the parties, with respect to their properties. General laws, including the rules on co-ownership, could apply in the absence of such contract.
It can be argued that the solution is to amend the Family Code. This is problematic because incorporating same-sex unions into the concept of "marriage" may be contrary to the Constitution. The Constitution provides that: "Marriage, as an inviolable social institution, is the foundation of the family and shall be protected by the State" (Sec. 2, Article XV [Family]).
The immediate recourse, therefore, is to pass a separate law that covers same-sex unions. It could primarily tackle the property relations of same-sex couples, just like what was done for live-in relationships. It could provide for certain rights and privileges, just like what was done for solo parents. Whether that separate law should be passed is an entirely different matter.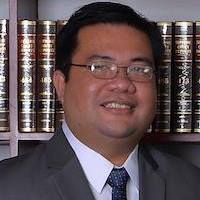 Latest posts by Atty.Fred
(see all)