Among the first concepts that we have to extensively discuss with foreign clients is the absence of "at-will employment" under Philippine labor law. "At-will employment" basically refers to an employment arrangement wherein either the employer or the employee can terminate the relationship even without cause. In the Philippines, the employer can only terminate an employee for cause and after complying with due process, even if the employment contract grants the employer the power to dismiss without notice.
Termination for cause
Termination may be based on just causes (i.e., serious misconduct or willful disobedience, gross and habitual neglect, fraud, loss of trust and confidence, commission of a crime, analogous cases) or authorized causes (i.e., retrenchment, redundancy, installation of labor saving device, closure of business, disease). There are other reasons for the cessation of employment, including the expiration of a fixed-term contract or project employment. This requires a more extensive discussion, perhaps in another article.
Due process requirements
The employer must comply with procedural requirements in terminating an employee. The employer is required to furnish the employee with two written notices and, as a general rule, conduct an administrative hearing. The first written notice, commonly known as the show-cause notice, informs the employee of the charges and requires him to explain. The second written notice contains the decision of the company. [See Due Process in Employment Termination]
Any termination without cause is considered as illegal dismissal, which entitles the employee to backwages and reinstatement (or separation pay in certain instances). A termination for cause, but without due process, renders the employer liable for damages.
In sum, a manager or the Chief Executive Officer cannot simply call a worker to his office and, right there and then, tell the employee, "You're fired!" It does not matter if the employee is rank-and-file, a supervisor or a manager. Even a probationary employee is entitled to due process.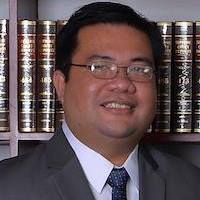 Latest posts by Atty.Fred
(see all)