Retrenchment refers to the economic ground for dismissing employees and is resorted to primarily to avoid or minimize business losses. Like redundancy, it is a form of downsizing. Retrenchment and redundancy are valid management prerogatives, provided they are done in good faith and the employer faithfully complies with the substantive and procedural requirements laid down by law and jurisprudence.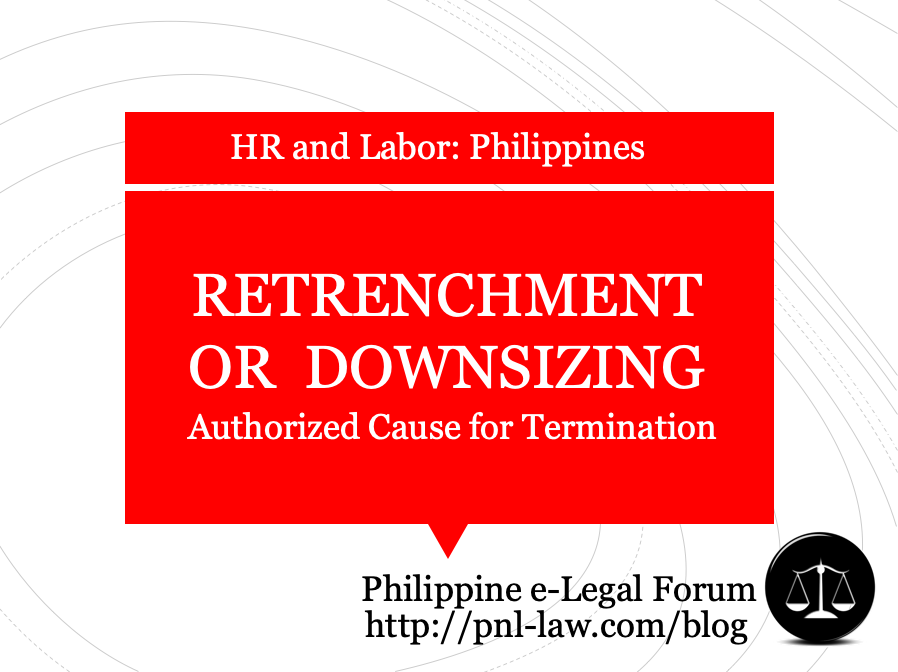 WHAT IS RETRENCHMENT
Retrenchment is the reduction of work personnel usually due to poor financial returns, aimed to cut down costs for operation particularly on salaries and wages. Redundancy, on the other hand, exists where the number of employees is in excess of what is reasonably demanded by the actual requirements of the enterprise.
Both are forms of downsizing and are often resorted to by the employer during periods of business recession, industrial depression, or seasonal fluctuations, and during lulls in production occasioned by lack of orders, shortage of materials, conversion of the plant for a new production program, or introduction of new methods or more efficient machinery or automation.
Abolition of departments or positions in the company is one of the recognized management prerogatives.
REQUISITES FOR VALID RETRENCHMENT
For retrenchment to be valid as a ground for termination, the following elements or factors must be present:
1. The retrenchment must be reasonably necessary and likely to prevent business losses;
2. The losses, if already incurred, are not merely de minimis, but substantial, serious, actual and real, or if only expected, are reasonably imminent;
3. The expected or actual losses must be proved by sufficient and convincing evidence;
4. The retrenchment must be in good faith for the advancement of its interest and not to defeat or circumvent the employees' right to security of tenure; and
5. There must be fair and reasonable criteria in ascertaining who would be dismissed and who would be retained among the employees, such as status, efficiency, seniority, physical fitness, age, and financial hardship for certain workers.
In cases of installation of labor-saving devices, redundancy and retrenchment, the "Last-In, First Out Rule" shall apply except when an employee volunteers to be separated.
DISTINGUISHED FROM CLOSURE OF BUSINESS
Retrenchment is the reduction of personnel for the purpose of cutting down on costs of operations in terms of salaries and wages resorted to by an employer because of losses in operation of a business occasioned by lack of work and considerable reduction in the volume of business.
Closure of a business or undertaking due to business losses is the reversal of fortune of the employer whereby there is a complete cessation of business operations to prevent further financial drain upon an employer who cannot pay anymore his employees since business has already stopped.
One of the prerogatives of management is the decision to close the entire establishment or to close or abolish a department or section thereof for economic reasons, such as to minimize expenses and reduce capitalization.
SEPARATION PAY
A valid retrenchment requires the payment of separation pay, computed at 1 month pay, or at least 1/2 month pay for every year of service, whichever is higher.
Nevertheless, while the Labor Code provides for the payment of separation package in case of retrenchment to prevent losses, it does not obligate the employer for the payment thereof if there is closure of business due to serious losses. [See Separation Pay in Employment Termination and Resignation in the Philippines]
[Sources/Quotes: Department Order No. 147-15; SMB vs. NLRC, G.R. No. 99266, 2 March 1999; HEPI vs. SAMASAH-NUWHRAIN, G.R. No. 165756, 5 June 2009]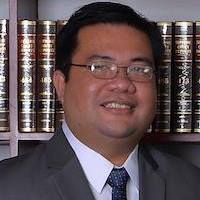 Latest posts by Atty.Fred
(see all)