Article 297(c) of the Labor Code prescribes two separate and distinct grounds for termination of employment, to wit: (1) fraud; or (2) willful breach by the employee of the trust reposed in him by his employer or duly authorized representative. Fraud is discussed in a separate post. This discussion only tackles loss of trust and confidence.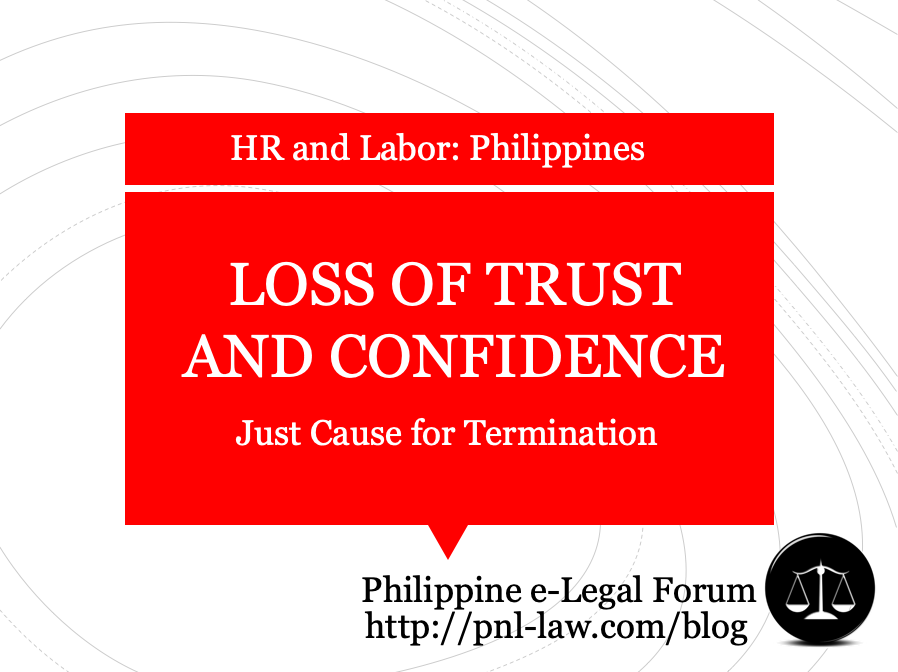 ELEMENTS FOR LOSS OF TRUST AND CONFIDENCE
DOLE Department Order No. 147-15 provides, based on jurisprudence, that in order for Article 297(c) to be a valid ground for termination, the following must be present:
1. There must be an act, omission or concealment;
2. The act, omission or concealment justifies the loss of trust and confidence of the employer to the employee;
3. The employee concerned must be holding a position of trust and confidence;
4. The loss of trust and confidence should not be simulated;
5. It should not be used as a subterfuge for causes which are improper, illegal, or unjustified; and
6. It must be genuine and not a mere afterthought to justify an earlier action taken in bad faith.
POSITIONS WITH TRUST AND CONFIDENCE
To better understand this ground for termination, it is important to remember that there are two types of positions in which trust and confidence are reposed by the employer: (a) managerial employees; and (b) fiduciary rank-and-file employees. Note that loss of trust and confidence is not limited to managerial employees, but likewise applies to rank-and-file employees in certain instances.
Managerial employees are considered to occupy positions of trust and confidence because they are entrusted with confidential and delicate matters. On the other hand, fiduciary rank-and-file employees refer to those employees, who, in the normal and routine exercise of their functions, regularly handle significant amounts of the employer's money or property. Examples of fiduciary rank-and-file employees are:
Cashiers
Auditors
Property custodians
Selling tellers
Sales managers
The nature and scope of work — and not the job title or designation — determine whether an employee holds a position of trust and confidence.
DIFFERENT TREATMENT OF THE TWO TYPES
Different rules apply in determining whether loss of trust and confidence may validly be used as a justification in termination cases. Managerial employees are treated differently than fiduciary rank-and-file employees.
For managerial employees, mere existence of a basis for believing that such employee has breached the trust of his employer would suffice for his dismissal. Hence, in the case of managerial employees, proof beyond reasonable doubt is not required, it being sufficient that there is some basis for such loss of confidence, such as when the employer has reasonable ground to believe that the employee concerned is responsible for the purported misconduct, and the nature of his participation therein renders him unworthy of the trust and confidence demanded by his position.
For rank-and-file personnel, loss of trust and confidence as ground for valid dismissal requires proof of involvement in the alleged events in question, and that mere uncorroborated assertions and accusations by the employer will not be sufficient.
Although a less stringent degree of proof is required in termination cases involving managerial employees, employers may not invoke the ground of loss of trust and confidence arbitrarily. The prerogative of employers in dismissing a managerial employee "must be exercised without abuse of discretion.
[Sources: D.O. 147-15; Bravo vs. Urios College, G.R. No. 198066, 7 June 2017]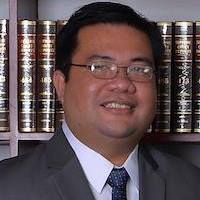 Latest posts by Atty.Fred
(see all)