You thought you've found your perfect match. You thought your marriage is bound to last forever, or, at the very least, until the last breath. You've thought wrong, you say, and you now think of seeking legal remedy to end your marriage. Here are "steps" or suggestions in deciding whether to step out of the ring or not (for the court procedure, see Procedure in Annulment of Marriage and Declaration of Nullity of Marriage):
1. Make sure it is the last resort. As stated in a previous post, love and marriage are supposed to be forever. Try all options, like counseling, to make it work. If there's no progress, weigh your options. On the other side of the scale is the reality that getting into another relationship or marriage, while the first marital bond is still existing, is a sure way of courting criminal liability (adultery, concubinage, bigamy). A subsequent petition for declaration of nullity/annulment of marriage is not a defense in the criminal action.
2. Realize that it will cost you. Getting out of marriage is sometimes more expensive than getting into one. Expenses include the fees for your lawyer or counsel, filing fees, professional fees for the psychiatrist or psychologist (if the ground is psychological incapacity), etc.
3. Discuss the custody of children, visitation rights, property arrangements and support. Custody over children and separation of properties in annulment are among the most bitter issues in annulment. As much as possible, discuss and agree on these matters beforehand.
4. Make sure to invoke a valid ground. Marriage is an inviolable social institution and any doubt is resolved in its favor. Hence, make sure there's sufficient basis to go through the procedure discussed below.
5. Prescriptive period. Make sure that the petition is filed within the time provided under the law. There are separate rules for counting of the prescriptive period for each ground. [See Prescriptive Periods for Annulment of Marriage]
The procedure is provided under the Rules on Declaration of Absolute Nullity of Void Marriages and Annulment of Voidable Marriages. [See Procedure in Annulment of Marriage and Declaration of Nullity of Marriage]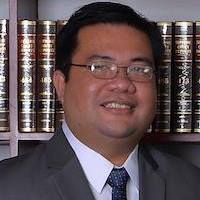 Latest posts by Atty.Fred
(see all)