The "105-Day Expanded Maternity Leave Law" is not yet a law, even if the bicameral report has been ratified by both houses of Congress [Update: See Primer on 105-Day Expanded Maternity Leave Law, Republic Act No. 11210]. It has to be signed by the President (or lapse into law) and the President has the power to veto certain provisions. Nevertheless, let us summarize what we know so far of the version ratified by the Senate and the House of Representatives.
Number of Days
1. All working mothers are entitled to 105 days of maternity leave, with pay.
2. Solo parents are allowed an additional 15 days of maternity leave, with pay.
3. Female workers are given the option to extend for an additional 30 days, WITHOUT pay.
All Sectors
The benefit applies to government and private sectors, as well as informal sectors. Female workers in the informal economy are entitled to maternity leave benefits if they have remitted to the Social Security System (SSS) at least three monthly contributions in the 12-month period immediately preceding the semester of her childbirth, miscarriage, or termination of pregnancy.
Civil Status
The benefit available regardless of civil status of the parents (married or not) or the legitimacy of the child (legitimate or illegitimate).
Unlimited Pregnancies
There is no more cap on the number of pregnancies covered (formerly, only four pregnancies). Maternity leave is available in every instance of pregnancy, miscarriage or emergency termination of a pregnancy, regardless of frequency.
Transferability
Any female worker entitled to maternity leave benefits may, at her option, allocate up to seven days of said benefits to the child's father, whether or not the same is married to the female worker.
Non-Taxable
The maternity leave pay of a female worker shall be exempted from income tax.
Mode of Delivery
It doesn't matter if the mother gave birth via caesarian section or natural delivery.
Availment
Enjoyment of maternity leave cannot be deferred but should be availed of either before or after the actual period of delivery in a continuous and uninterrupted manner.
Compulsory Postnatal Care
The maternity leave can be credited as combinations of prenatal and postnatal as long as it does not exceed 105 days and that compulsory postnatal leave shall not be less than 60 days.
Security of Tenure
Covered employees shall be assured of security of tenure. The exercise of this option by them shall not be used as basis for demotion in employment or termination.
Effect of Employment Termination
Maternity leave with full pay shall be granted even if the childbirth, miscarriage, or emergency termination of pregnancy occurs not more than 15 calendar days after the termination of an employee's service, as her right thereto has already accrued.
If such period is not applicable when the employment of the pregnant woman has been terminated without just cause, the employer will pay her the full amount equivalent to her salary for 105 days for childbirth and 60 days for miscarriage or emergency termination of pregnancy based on her full pay, in addition to the other applicable daily cash maternity benefits that she should have received had her employment not been illegally terminated.
Working Arrangments
Any other working agreement (e.g., work from home) which the female worker shall agree to, during the additional maternity leave period is allowed.
No Discrimination
No employer whether in the public or private sector shall discriminate against the employment of women in order to avoid the expanded maternity leave benefits.
Penalties
Failure to comply with this law carries imprisonment and fines, and the business permit of the entity may not be renewed.
Sources: House ratifies bicam conference report on expanded maternity leave bill; Senate ratifies Expanded Maternity Leave law.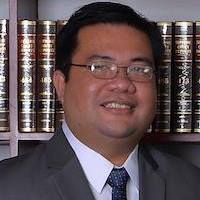 Latest posts by Atty.Fred
(see all)