"Is my divorce valid in the Philippines?" In reply to this common query, we usually point to the previous articles in this Forum or politely state that we can only give legal information, as legal advice is for clients only. However, given the changing jurisprudence on the matter, we find it helpful to summarize the evolution of the rules regarding the recognition of a foreign divorce decree in the Philippines.
1. No divorce in the Philippines
There is currently no Philippine law which grants divorce for Filipinos in the Philippines, which means that there is no court or administrative body in the Philippines that can grant divorce in the Philippines. There are pending bills in Congress to allow divorce in the Philippines, but we don't expect a divorce law anytime soon.
2. Both Spouses are Filipinos
The rule in Paragraph (1) above applies when BOTH spouses are Filipinos. As discussed in previous articles in this Forum, it doesn't matter whether the marriage was celebrated (or the divorce was secured) in the Philippines or abroad. On the other hand, if one spouse acquires a foreign citizenship, Paragraph (4) below applies; if both Filipino spouses become foreign citizens, Paragraph (3) applies.
3. Both Spouses are non-Filipinos
An absolute divorce obtained abroad by a couple who are both aliens, may be recognized in the Philippines, provided it is consistent with their respective national laws
4. Mixed Marriage
In a mixed marriage, one spouse is a Filipino and the other spouse is a non-Filipino. This is governed by Article 26 of the Family Code, which reads in full:
Art. 26. All marriages solemnized outside the Philippines, in accordance with the laws in force in the where country where they were solemnized, and valid there as such, shall also be valid in this country, except those prohibited under Articles 35(1), (4), (5) and (6), 36, 37 and 38.

Where a marriage between Filipino citizen and a foreigner is validly celebrated and a divorce is thereafter validly obtained abroad by the alien spouse capacitating him her to remarry under Philippine law.
The previous understanding of the second paragraph is this: the divorce decree must be secured by the non-Filipino spouse. This is the reason why in Republic vs. Iyoy (2005), the court disallowed the recognition of a foreign divorce decree obtained in the United States by the Filipino wife PRIOR to her naturalization as an American citizen.
Compare this to the case involving a former Filipino citizen who secured the divorce in the United States AFTER becoming an American citizen. In Republic vs. Orbecido (2005), the court stated that the reckoning point is not the citizenship of the parties at the time of the celebration of marriage, but their citizenship at the time the divorce is validly secured abroad.
[See also: Mixed Marriages and Divorce: When One Spouse is a Foreigner, Divorce is Recognized even if Initiated by the Filipino Spouse]
This distinction is no longer material at this point. A divorce decree validly secured abroad — even if initiated or secured by the Filipino spouse — will be recognized in the Philippines. The reason is discussed in Republic vs. Manalo (2018): "the purpose of Paragraph 2 of Article 36 is to avoid the absurd situation where the Filipino spouse remains married to the alien spouse who, after a foreign divorce decree that is effective in the country where it was rendered, is no longer married to the Filipino spouse. The provision is a corrective measure is free to marry under the laws of his or her country. Whether the Filipino spouse initiated the foreign divorce proceeding or not, a favorable decree dissolving the marriage bond and capacitating his or her alien spouse to remarry will have the same result: the Filipino spouse will effectively be without a husband or wife. A Filipino who initiated a foreign divorce proceeding is in the same place and in like circumstances as a Filipino who is at the receiving end of an alien initiated proceeding. Therefore, the subject provision should not make a distinction. In both instance, it is extended as a means to recognize the residual effect of the foreign divorce decree on a Filipinos whose marital ties to their alien spouses are severed by operations of their alien spouses are severed by operation on the latter's national law."
The proper petition must be filed in court for the recognition of the foreign divorce decree. [See: Process of Judicial Recognition of a Foreign Divorce Decree]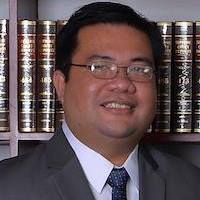 Latest posts by Atty.Fred
(see all)