A virtual currency exchange (VC exchange) refers to any entity that offers services or engages in activities that provide facility for the conversion or exchange of fiat currency to virtual currency (VC) or vice versa. Before a VC exchange can operate or do business in the Philippines, it must obtain a Certificate of Registration (COR) to operate as a remittance and transfer company (RTC).
RTCs provides money or value transfer service (MWS), which refers to financial services that involve the acceptance of cash, cheques, other monetary instrument or other stores of value and the payment of a corresponding sum in cash or other form to a beneficiary by means of a communication, message, transfer or through a clearing network.
In other words, a registered VC exchange may perform the functions of an RTC, but the latter may not engage in VC exchange services, unless registered as an RTC operating as a VC exchange.
The VC Exchange shall adhere to the required registration procedures, and submit the Application for Registration and Notarized Deeds of Undertaking to the Bangko Sentral ng Pilipinas (BSP). This is covered by BSP Circular No. 944, series of 2017.
VC refers any type of digital unit that is used as a medium of exchange or a form of digitally stored value created by agreement within the community of VC users. VCs are not issued nor guaranteed by any jurisdiction and do not have legal tender status. VCs shall be broadly construed to include digital units of exchange that:
(1) have a centralized repository or administrator;
(2) are decentralized and have no centralized repository or administrator; or
(3) may be created or obtained by computing or manufacturing effort.
Fiat currency refers to government-issued currency that is designated as legal tender in its country of issuance through government decree, regulation, or law. VC is not fiat money, although it can be exchanged or converted to fiat money. The BSP does not intend to endorse any VC, such as bitcoin, as a currency.
Nevertheless, the BSP recognizes that once fiat currency is exchanged or converted into VC, it becomes easily transferrable, facilitating expedient movement or transfer of funds and payment services, among others. In this manner, they are considered similar to remittance and transfer companies, as provided for under Section 3 in relation to Section 11 of Republic Act No. 9160 or the "Anti-Money Laundering Act of 2001".
A VC shall not be construed to include: (a) e-money; (b) digital units used solely within online gaming platforms and are not convertible to fiat currency or real-world goods or services; or (c) digital units with stored value redeemable exclusively in goods or services and limited to transactions involving a defined merchant such as rewards programs.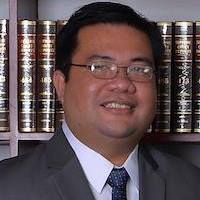 Latest posts by Atty.Fred
(see all)