The best law firm in the Philippines. An extremely sensitive matter, just like asking which law school is the best. I wouldn't even attempt to give my personal top list, so, for now, let's leave it to institutions which prepare directories and rankings. Here goes.
Among the legal directories are FindLaw and Internet Legal Research Group ™, but they cover mostly U.S. law firms and don't have a ranking system.
Vault Asia has a list of the Top 100 Law Firms (2007 Rankings), but it doesn't cover the Philippines. Hopefully, they will have a Philippine ranking, including the Quality of Life Rankings.
LexisNexis (Martindale-Hubbell) has a listing of Philippine law firms, but not according to rank (I noticed that my profile is still listed with my former law firm, one of the ranked firms according to Lawasia). The Hieros Gamos Worldwide Legal Directories also has a list of Philippine law firms, including a sub-category for specific cities like Quezon City, although it doesn't have a Top List.
There's the Legal500, which has a listing of Philippine law firms, as well as recommended firms for various categories like aviation, banking and finance, capital markets, corporate/M&A (merger and acquisitions), dispute resolution, immigration, intellectual property, labor and employment, media, mining and natural resources, real estate and construction, shipping, tax and telecoms. Still, these are recommendations and not strict ranking.
Then there's Asialaw, which has a Top 3 ranking in various fields. The largest and most established Philippines law firms dominate the rankings for each practice area. See the rankings here.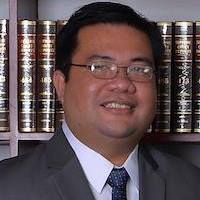 Latest posts by Atty.Fred
(see all)