The law allows contracting or subcontracting, which refers to an arrangement whereby a principal agrees to farm out to a contractor the performance or completion of a specific job or work within a definite or predetermined period, regardless of whether such job or work is to be performed or completed within or outside the premises of the principal. What the law prohibits is labor-only contracting. Until the Labor Code is amended, contracting or subcontracting will remain to be allowed in the Philippines. 
REQUIREMENTS FOR VALID CONTRACTING
Under Department Order No. 174, series of 2017, issued by the Department of Labor and Employment (DOLE) pursuant to the Labor Code, contracting or subcontracting is permissible when ALL the following requirements are present:
1. The contractor or subcontractor is engaged in a distinct and independent business and undertakes to perform the job or work on its own responsibility, according to its own manner and method;
b) The contractor or subcontractor has substantial capital to carry out the job farmed out by the principal on his account, manner and method, investment in the form of tools, equipment, machinery and supervision;
c) In performing the work farmed out, the contractor or subcontractor is free from the control and/or direction of the principal in all matters connected with the performance of the work except as to the result thereto; and
d) The Service Agreement ensures compliance with all the rights and benefits for all the employees of the contractor or subcontractor under the labor laws.
EXTENT OF LIABILITY OF PRINCIPAL
In legitimate job contracting, the law creates an employer-employee relationship for a limited purpose, i.e., to ensure that the employees are paid their wages. The principal employer becomes jointly and severally liable with the job contractor only for the payment of the employees' wages whenever the contractor fails to pay the same. Other than that, the principal employer is not responsible for any claim made by the employees. [See Prohibition on Labor-only Contracting]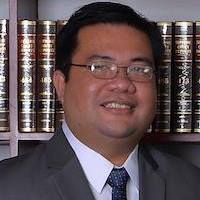 Latest posts by Atty.Fred
(see all)