Successfully prosecuting a case for declaration of nullity of marriage based on the ground of psychological incapacity (Article 36, Family Code) is not easy. Among the requirements, set out in the Molina case, is that the root cause of the psychological incapacity must be (a) medically or clinically identified, (b) alleged in the complaint, (c) sufficiently proven by experts and (d) clearly explained in the decision.
The "root cause must be identified as a psychological illness and its incapacitating nature fully explained. Expert evidence may be given by qualified psychiatrists and clinical psychologists." Courts, which are concededly not endowed with expertise in the field of psychology, must of necessity rely on the opinions of experts in order to inform themselves on the matter, and thus enable themselves to arrive at an intelligent and judicious judgment. Indeed, the conditions for the malady of being grave, antecedent and incurable demand the in-depth diagnosis by experts.
The probative force of the testimony of an expert does not lie in a mere statement of her theory or opinion, but rather in the assistance that she can render to the courts in showing the facts that serve as a basis for her criterion and the reasons upon which the logic of her conclusion is founded.
In the 2000 Marcos case, the Supreme Court clarified that there is no requirement that the defendant/respondent spouse should be personally examined by a physician or psychologist as a condition sine qua non for the declaration of nullity of marriage based on psychological incapacity.
The court, however, is not bound by the findings and conclusions of the expert witness. In fact, an expert opinion is not absolutely necessary and may be dispensed with in a petition under Article 36 of the Family Code if the totality of the evidence shows that psychological incapacity exists and its gravity, juridical antecedence, and incurability can be duly established.
What is important is the presence of evidence that can adequately establish the party's psychological condition. For indeed, if the totality of evidence presented is enough to sustain a finding of psychological incapacity, then actual medical examination of the person concerned need not be resorted to.
[Sources: Marcos vs. Marcos, G.R. No. 136490, 19 October 2000; Republic vs. Iyoy, G.R. No. 152577, 21 September 2005; Kalaw vs. Fernandez, G.R. No. 166357, 14 January 2015]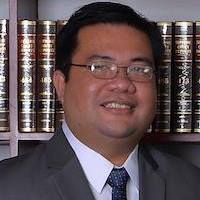 Latest posts by Atty.Fred
(see all)