The stated purpose of this law blog or blawg is to disseminate legal information for the general public (at the very least, those with internet access), in a manner consistent with the plain language initiative. We don't pretend that such coverage is extensive, as the internet penetration index of the Philippines is admittedly low. Nevertheless, we have to start somewhere.
You may have noticed that a Forum user must now be registered and logged in to comment. We're constrained to do this because of the barrage of spam coming in lately (yes, there are spam comments, not only spam emails). You may have also noticed that all registered users have been "promoted" or upgraded from "subscriber" to "contributor", which means that anyone can now write and submit an article for posting in this site. Here's the deal:
A contributor may write and submit articles, but the moderators must still review the article for posting. A contributor cannot directly publish a post. The moderators have absolute discretion to approve, edit, revise, reject or publish an article. Please don't take this personally; this is meant to retain the integrity of The Forum.
We don't have a set of specific guidelines, and, hopefully, we won't need one. Still, there are rules to live by, foremost of which is this – no legal advice is and must be given. Articles and comments must be limited to legal information.
After a few submissions, a contributor status may be upgraded to "author", the latter having the prerogative to publish articles without moderator approval. There will be some exceptions, of course.
So, if that's fair enough, then please join us in this modest endeavor of making the law less alien to the general public. It will be greatly appreciated by everyone.
By the way, every registered user is part of the e-group (legal_forum@yahoogroups.com). Thank you.
Added: The immediate influx of user registration is heartwarming. May I request for a backgrounder on each user through the "About the User" portion of your profile. You can also add this information at the bottom of the submitted post. Again, thank you.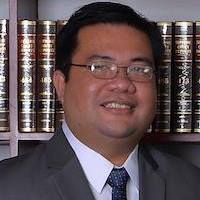 Latest posts by Atty.Fred
(see all)