One of the major concerns of employers is labor, and it doesn't matter if the employer is a big corporation with a Human Resources (HR) department or simply an entrepreneur/small and medium enterprise (SME). The employer hires, pays, manages, disciplines and fires employees. Problems inevitably arise in the process, and, based on the full-packed hallways that I regularly go through at the National Labor Relations Commission (NLRC), these problems are not diminishing.
The employer has to contend with the fact that the law, including the Labor Code, looks favorably on labor. For instance, in the 2000 case of Serrano, the Supreme Court ruled that where the employer had a valid reason to dismiss an employee but did not follow the twin requirements of due process, i.e., notice and hearing, the dismissal is ineffectual and the employer must pay full backwages. This, however, is no longer the controlling doctrine (see discussion here).
The bottom line is this – employers must be fully aware of and comply with the minimum requirements provided by law. This is the crucial part of the HR department or the company's lawyer. Better still, a manager should acquire a working knowledge on labor laws and regulations.
If you want to know about labor standards, minimum wage per region and wage-related matters, overseas employment, alien employment permits, and other topics, you could check the Department of Labor and Employment (DOLE) site. If you want to know the revised procedure in labor cases, as well as the Labor Arbiters and the pending cases under them, check the NLRC site.
It's always better to know the implications of a labor-related action before implementing it.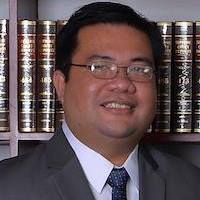 Latest posts by Atty.Fred
(see all)