There are concepts in law, litigation in particular, that are considered basic for lawyers, but confusing for the layperson. A general query we received highlighted the need to discuss these basic concepts, consistent with the purpose of this Forum to help in the Court's effort to educate the public on the law, considering that ignorance of the law excuses no one.
The query is about a Motion to Declare Defendant in Default. For this, we need to briefly discuss other points.
[Update: See Declaration of Default under the 2019 Amendments to the 1997 Rules of Civil Procedure.]
There are at least two opposing parties in a case. In a preliminary investigation, which is filed with the prosecutor's office, the one who filed the case is called the "complainant" and the other party is called the "respondent." When the same case is filed in court, the complainant is designated as the "plaintiff" (always the Republic of the Philippines) and the other party is called the "accused". In a civil case, the one filing the case is called the "plaintiff" and the other party, "defendant."
The general query, having mentioned "defendant", is most likely a civil case.
In terms of procedure, a civil case is initiated by the filing of a complaint in court. The court serves summons on the defendant, who then has a specified period, usually fifteen (15) days, within which to file an answer or responsive pleading. The defendant can also file a motion for extension to file the responsive pleading, subject to the approval of the court.
If the defendant refuses or fails to answer within the prescribed period, the other party will most likely file a motion to declare the defendant in default. If this motion is granted by the court, the defendant will lose the chance to answer or participate in any stage of the case. This means that the court will decide the case based on the evidence presented by the plaintiff, any fact that the court can properly take judicial notice of, and the applicable laws. This is not good for the defendant.
There are remedies against a motion to declare the defendant in default, the court's order declaring the defendant in default, even a default judgment. These remedies are properly discussed in a separate post.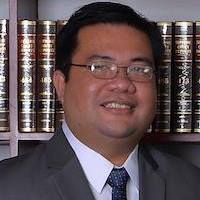 Latest posts by Atty.Fred
(see all)