There is a spike in divorce applications in other countries as a result of the COVID-19 lockdown, reports say. The apparent reasons cited include clash of personalities, arguments and irreconcilable differences that resulted after weeks of being forced close together under one roof. The Philippines is also on lockdown, but the similarity ends there — divorce is not allowed (but may be recognized) in this jurisdiction and the ground of irreconcilable differences is not expressly included in the grounds for legal separation, annulment, or declaration of nullity.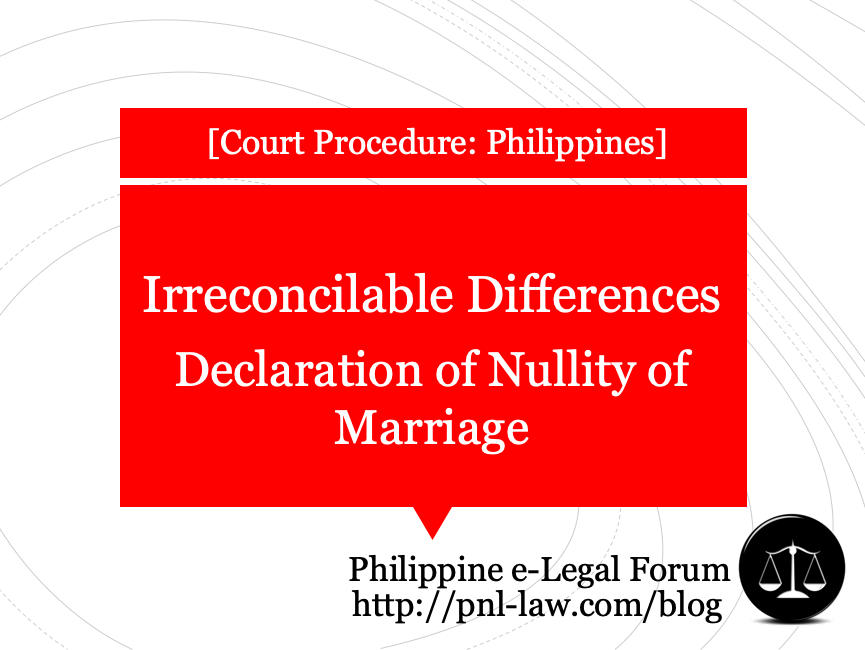 For irreconcilable differences, the pertinent ground that can be invoked is psychological incapacity. This is not an easy task. In a long list of cases, the Supreme Court stated that "irreconcilable differences" alone is not enough to declare a marriage void by reason of psychological incapacity under Article 36 of the Family Code.
Irreconcilable differences and conflicting personalities, as well as basic incompatibility owing to differences in culture and upbringing, do not constitute psychological incapacity. Psychological incapacity must be more than just a "difficulty," a "refusal," or a "neglect" in the performance of some marital obligations.
The lockdown (home quarantine or enhanced community quarantine), which is mandatory and necessary to reduce the COVID-19 contagion, gives rise to a unique situation — couples "forced" to be physically together for a long time. This is unique because the common thread in the Supreme Court cases, surveyed for this article, is the fact that the spouses have been apart for a long time. Psychological incapacity is not a simple case of a married couple being apart too long, becoming strangers to each other, with one spouse falling out of love and distancing or detaching himself/herself as much as possible from the other spouse.
During the lockdown, couples are physically close together but may be drifting apart. Extended lockdown or quarantine may bring about frequent marital squabbles, which may be caused by various factors, including the refusal to perform household chores, differences in handling finances, immaturity, irresponsibility, addiction to video games and cannabis, and failure to sexually perform "adequately". None of these grounds, all of which have been cited by the Supreme Court, equates to psychological incapacity.
Indeed, in the words of the Supreme Court, an unsatisfactory marriage is not a null and void marriage.
If it is any consolation, there is no definite pronouncement that the foregoing cannot be manifestations of psychological incapacity. The ground of "irreconcilable differences", by itself, is not sufficient to support a petition for declaration of nullity of marriage based on Article 36 of the Family Code. The challenge, as we encounter in the cases we are handling, is to evaluate (and adequately show to the court) that "irreconcilable differences" is one of the manifestations of a spouse's incapacity or inability to take cognizance of and to assume basic marital obligations.
The petitioner has the burden of proving not only the underlying facts showing the psychological incapacity, but also that the psychological disorder renders him/her "truly incognitive of the basic marital covenants that concomitantly must be assumed and discharged by the parties to the marriage." It is not merely difficulty, refusal, or neglect in the performance of marital obligations or ill will. Psychological incapacity under Article 36 of the Family Code must be characterized by (a) gravity, (b) juridical antecedence, and (c) incurability. [See Guidelines in Psychological Incapacity]
[Sources: Alcazar vs. Alcazar, G.R. No. 174451, 13 October 2009; Del Rosario vs. Del Rosario, G.R. No. 222541, 15 February 2017; Marable vs. Marable, G.R. No. 178741, 17 January 2011; Epina-Dan vs. Dan, G.R. No. 209031, 16 April 2018; Vinas vs. Parel-Vinas, G.R. No. 208790, 21 January 2015; Republic vs. Encelan, G.R. No. 170022, 9 January 2013; Lontoc-Cruz vs. Cruz, G.R. No. 201988, 11 October 2017]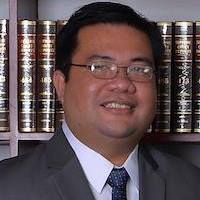 Latest posts by Atty.Fred
(see all)