The translation of court decisions and proceedings into Filipino to enhance access to justice. This is among the initiatives adopted during the National Forum on Liberty and Prosperity, spearheaded by no less than the Supreme Court, held on August 24-25 at the Manila Hotel.
This proposal is worth pursuing. As stated in the purpose of this site, and in the words of Judge Navarro, the law should be presented in a form that can be understood by the people because the law, after all, is for THEM. We should bring the law closer to the people; which brings us to an interesting issue – Bakit nakasulat ang blawg o law blog na ito sa wikang Ingles? ("Why is this blawg or law blog written in English?")
The framers of the Constitution, while providing that Filipino is the national language, also recgnize that the official languages for purposes of communication and instruction include English.
Sec. 7. For purposes of communication and instruction, the official languages of the Philippines are Filipino and, until othewise provided by law, English. xxx (Article XIV – "Education, Science and Technology, Arts, Culture and Sports")
The use of English as an official language in legal matters is also necessitated by the peculiar nature of law, as well as the increasingly international nature of legal acts and transactions. The proposal to "translate" court decisions into Filipino is an acknowledgement that the official language of the courts in the Philippines is still English. In fact, there was an earlier request to the Supreme Court for a policy decision to authorize the use of "Filipino" in our courts of justice without eliminating English as the official language of the courts.
Still, this should not hinder efforts of making the law less alien to the people. As much as practicable, the law and court decisions must be brought to the people in a language, whether in English or Filipino, that is easy to understand.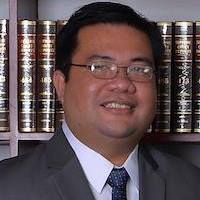 Latest posts by Atty.Fred
(see all)